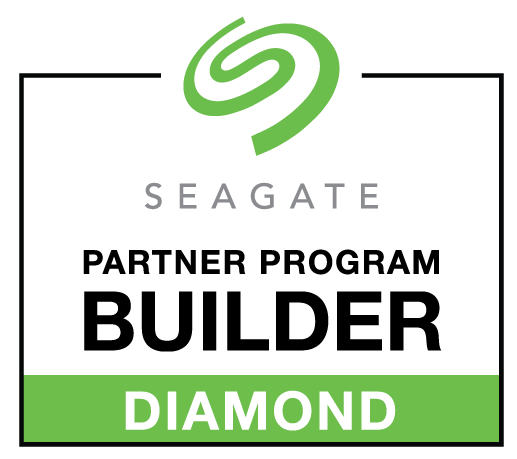 Seagate Game Drive for PS4™ Systems

ADD-ON STORAGE FOR PLAYSTATION®4 SYSTEMS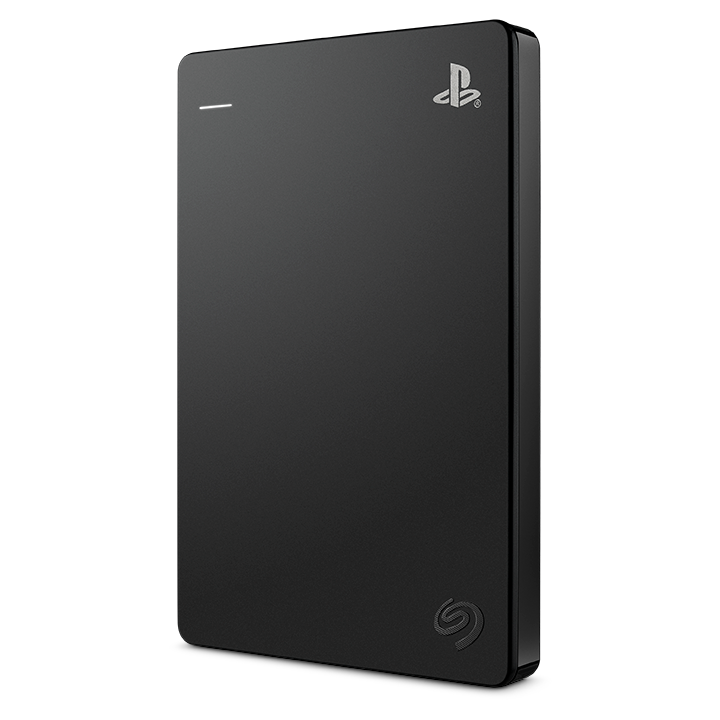 Seagate Products
Seagate Game Drive for PS4™ Systems
Seagate® Game Drive for PS4™ Systems - Black - 2 TB
#STGD2000100
Get a Quote!
Overview:
Officially licensed storage for your PS4™ system
Game Drive is an external hard drive upgrade for any generation PS4™ console (software version 4.50 or higher). With capacity to install 50+ games, you can keep a library of classics and hot new releases at your fingertips.1 High-speed USB 3.0 means full-speed gaming—just like playing from your console's internal drive. Set up in approximately three minutes—just plug Game Drive into any PS4™ USB port and you'll be prompted through fast, easy steps.
Capacity for 50+ games
High-speed USB 3.0 gives you full-speed gaming like playing from your PS4™'s internal drive
Plugs directly into any USB port on your PS4™
Simple PS4™-guided setup takes approximately 3 minutes
Built and tested for gaming on PS4™
Game anywhere with easy setup and portability2
Compatible with any generation of PS4™ (system software version 4.50 or higher)
What's Included
Seagate® Game Drive
18-inch (45.72cm) USB 3.0 cable
Quick start guide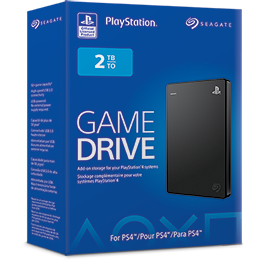 1 Based on an average storage requirement of 39GB for PS4™ games published on or before June 2018
2 Once content is stored on this device, it can only be accessed by the account that transferred the content to the device.
Features:
Seagate has partnered with PlayStation® to design a powerful external hard drive that gives you loads of capacity and perfect PS4™ performance so you can hold onto the games you love–plus install new ones.
Store a massive collection of new and classic games
Collaboratively engineered for quick, seamless performance
Simple USB 3.0 plug-and-play setup
Game anywhere with travel-friendly portability1
For the Indies. The AAA Hits. The Games You Crave.
Do you dread clearing the best PS4™ titles from your system just to make room for new ones? With Game Drive, you can keep them all together and relive your favorite adventures whenever with fast, smooth performance.
2TB fits 50+ Titles2
Quick Setup.
Connect Game Drive to your console via USB
PS4™ systems will recognize the drive and walk you through setup
Use it with any PS4™ model including PS4™ Pro (system software version 4.50 or higher)
You Go. Your Drive Goes with You.
This plug-and-play, lightweight, portable game drive is small enough to take anywhere. Simply sign in to your PlayStation™Network account to pick up where you left off.1
Black aluminum enclosure is sleek, tough, and compliments PS4™ systems.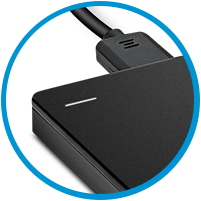 USB cord plugs into your console—no extra power adapters needed.
1 Once content is stored on the Game Drive, that content can only be accessed via the account for PlayStation™Network that transferred the content to the Game Drive.
2 Based on an average storage requirement of 38GB per game, calculated from the top 50 downloaded PS4™ games, published on or before June 2019. Calculation excludes game add-on storage requirements.
Specifications:
Retail Packaging
Product Dimensions
Box Dimensions
Master Carton Dimensions
Pallet Dimensions
Length (in/mm)
4.468in/113.5mm
5.787in/147mm
6.811in/173mm
40in/1016mm
Width (in/mm)
2.992in/76mm
4.114in/104.5mm
5.236in/133mm
47.992in/1219mm
Depth (in/mm)
0.476in/12.1mm
1.28in/32.5mm
4.173in/106mm
44.291in/1125mm
Weight (lb/kg)
0.328lb/0.149kg
0.545lb/0.247kg
2.447lb/1.11kg
831.848lb/377.32kg
Quantities
Boxes per Master Carton
4
Master Cartons per Pallet
320
Pallet Layers
8
System Requirements
System Requirements

PS4™ or PS4™ Pro system1,2
USB 3.0 port (required for USB 3.0 transfer speeds or backwards compatible with USB 2.0 ports at USB 2.0 transfer speeds)3
1 Formatting may be required.
2 Requires system software 4.50 or higher
3 Compatibility may vary depending on user's hardware configuration and operating system.