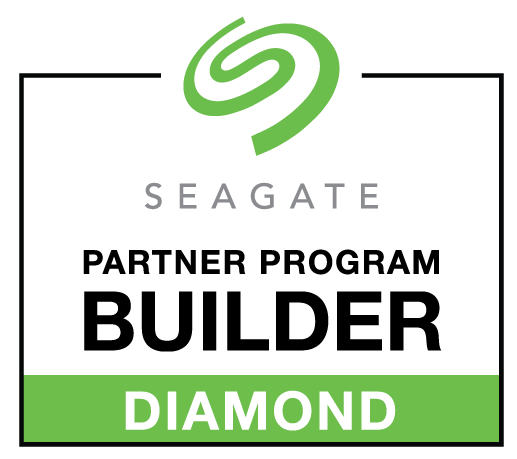 Seagate Data Migration

Legacy Data Meets the Cloud - Extract more value from legacy content with data migration services.

Preserving Your Data So You Can Discover New Insights
Release legacy content from tape and other media types with Seagate® Lyve™ Migration Services. By making legacy data available to innovative tools in the cloud, enterprises can leverage existing content for new revenue streams while reducing operational costs. Get secure and easy access to your data—anytime.
Leading-Edge Insights
Easy Data Access
Make legacy data available to innovative tools and applications like artificial intelligence (AI) and machine learning (ML)—anytime.
---
Legacy Data Digitization
New Opportunities
Extract more monetary value from existing content and discover new revenue streams and business opportunities.
---
Cloud-Agnostic Solution
Flexibility
Accommodates any media type, technical environment, and architecture while adapting to existing processes and workflows.
Archive Storage—Optimized
Cost Savings
Abandon physical storage and technology fees in favor of low-cost cloud options and leverage insights to reduce overhead.
Features
Old Data, New Revenue Streams
Maximize untapped enterprise data to gain a competitive edge.
You could be sitting on a gold mine. Tap into the massive potential your legacy content holds by liberating it from tape and other media types. With your legacy data available to innovative tools in the cloud, new opportunities for revenue abound.
---
More Access, Less Overhead
Optimize archive storage and realize significant cost savings.
Accessing your content shouldn't be so hard. By migrating legacy data to the cloud, you can get easy and secure access—anytime. Ditch the physical archive storage space for low-cost cloud options. Optimize your data managment workflow and watch the savings roll in.
---
High Efficiency, Low Stress
Drive efficiencies with our data management expertise.
Leave the complicated part to us. Whether you're lacking the time, knowledge, technology, or all of the above, we're prepared to put our 40+ years' experience to work preserving your precious data. Our expertise lends itself to optimal storage and organization of your legacy content.
---
Always Trusted, Never Compromised
Count on stringent security measures that keep your data safe.
This is quality assurance you can depend on. From storage warehouse to cloud, we enact strict security practices to ensure all chain of custody requirements are met. And with extensive knowledge of any analog or digital storage media and data ingest formats, you can breathe easy knowing your content will never be compromised.