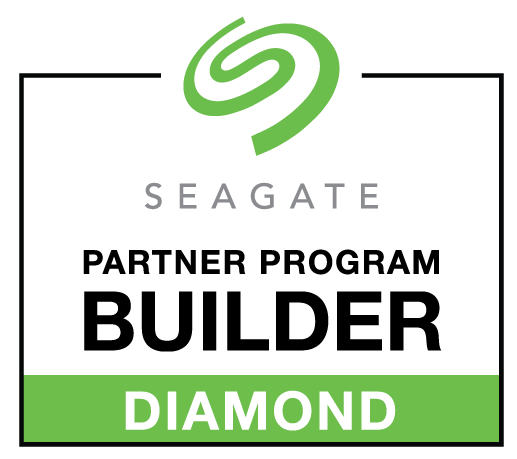 Seagate IronWolf 510 M.2 Solid State Drives (SSD)

Perfect for creative pro, SOHO, and SME NAS
Overview:
Built for NAS, Seagate® IronWolf® 510 delivers high-endurance performance and caching speeds of up to 3150MB/s—or 3GB/s for NVMe-compatible systems. With capacities of up to 1.92TB, it's the go-to solution for creative pros and businesses needing 24×7 multiuser storage.
Tap into the power of SSD cache tiering and make 24×7 loading for multiple users a smooth, easy process.
Easily tackle the high-endurance requirements of NAS with 1 DWPD.
Offering best-in-class performance, IronWolf 510 SSD ensures low lag and low down time in multi-user environments.
Seagate has your back in almost every situation possible when it comes to a failed drive with a 2-year Rescue Data Recovery Services plan.
Enjoy long-term reliability with 1.8M hours MTBF in a PCIe form factor.
Choose from an extensive portfolio of capacity options including 240GB, 480GB, 960GB, and 1.92TB.