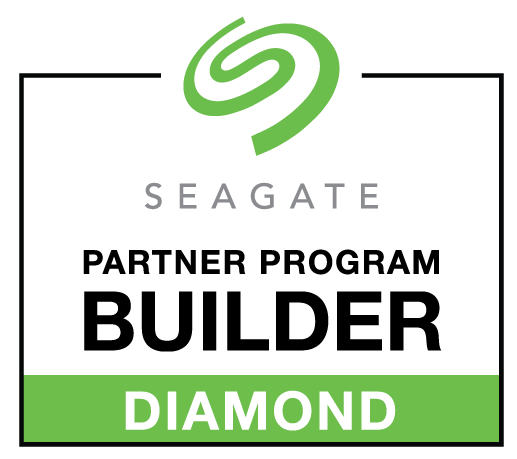 Seagate FireCuda 2.5-Inch Internal Solid State Hybrid Drive

Designed for speed and endurance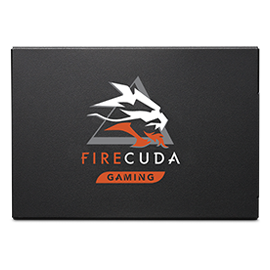 Seagate Products
Seagate Products
IronWolf125 SSD 2.5-Inch 250GB SSD
#ZA250NM1A002
Get a Quote!
Firecuda120 2.5-Inch 500GB SSD
#ZA500GM1A001
Get a Quote!
Firecuda120 2.5-Inch 1TB SSD
#ZA1000GM1A001
Get a Quote!
Firecuda120 2.5-Inch 2TB SSD
#ZA2000GM1A001
Get a Quote!
Firecuda120 2.5-Inch 4TB SSD
#ZA4000GM1A001
Get a Quote!
Overview:
The Fastest PC Hard Drive
Combining flash technology with a hard drive platform, the FireCuda 2.5 flash-accelerated hard drive represents the fastest 2.5-inch hard drive available. Play faster, work smarter. FireCuda drives meld the latest NAND flash technology with a traditional hard drive for a compact blend of capacity and speeds up to 5× faster than typical hard drives, all backed by a 5-year warranty.
Key Advantages
Flash-accelerated technology delivers blazing load speeds that allow for nonstop performance, play and productivity up to 5× faster than standard HDDs.
Enormous 500GB, 1TB, 2TB and 4TB options make FireCuda the highest-capacity 2.5-inch hard drive on the market, providing customers a high-performance experience while being able to store massive amounts of data, all within a thin 7mm z-height.
Green Hybrid™ feature reduces device power consumption, helping users extend their drive's life and keep their costs down with a power-efficient drive.
Multi-Tier Caching Technology™ (MTC) enhances performance by using NAND flash, DRAM and media caching technologies, enabling users to load applications and files even faster.
Adaptive Memory™ technology identifies frequently accessed data, thereby providing the data faster, consuming less power and extending drive life.
Best-Fit Applications
Mainstream PCs upgrades
High-performance PCs
PC gaming systems
Workstations
Creative professional systems
Features: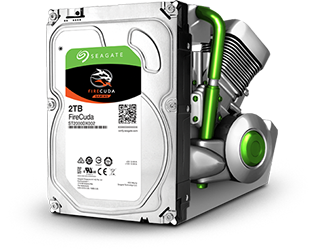 Ferocious Performance
Hate waiting on your game or application to load? FireCuda delivers superior performance compared to a standard hard drive, yet provides the high capacity options you've come to expect from a hard drive solution. It's the perfect upgrade for gamers, creative professionals and PC enthusiasts.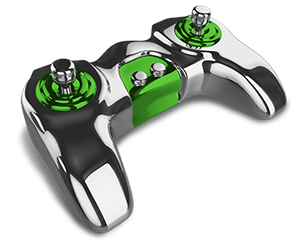 Richer Gaming Experience
FireCuda delivers faster load speeds for nonstop performance and play
Save time with a drive that boots in seconds, not minutes
Get in the game up to 5× faster than traditional hard drives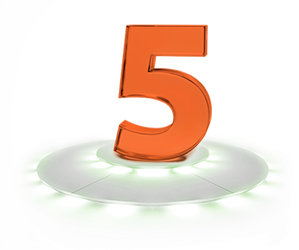 Tireless Durability
Don't fret about Seagate storage reliability. FireCuda Flash Accelerated drives are backed by an industry-best 5-year limited warranty. A warranty that beats most competitive drive warranties by up to 2 or 3 years. The cutting edge has never felt so safe.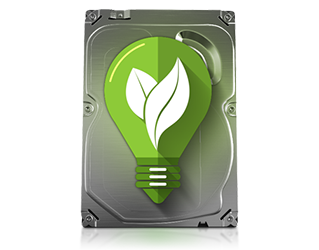 Efficient Power Savings
Potentially lower your overall costs and increase your capabilities with the FireCuda. FireCuda 2.5-inch flash-accelerated hard drives are performance-tuned to draw less power than competitors' offerings. Reducing power consumption and heat generation helps increase system performance and improve durability, especially when playing games and running multiple applications.
Flash-accelerated HDD technology allows the hard drive to limit drive access, saving power
Lower power components create less heat—resulting in better frame rates and computer performance
Superior Storage
Games are getting better and videos are getting sharper. With up to 2TB of storage, FireCuda makes deleting games and files—to free up disk space—a thing of the past. Perfect for gamers and creative professionals who want it all, now.
Enjoy up to 2TB of space on 2.5- and 3.5-inch HDDs
Eliminate the need to uninstall games in order to make room for new ones
Store up to 40 games per TB (at 25GB per game) with the 2TB FireCuda hard drives!
Specifications:
Specifications

4TB

2TB

1TB

500 GB

Model Number

ZA4000GM10001

ZA2000GM10001

ZA1000GM10001

ZA500GM10001

Interface

SATA 6Gb/s

SATA 6Gb/s

SATA 6Gb/s

SATA 6Gb/s

NAND Flash Memory

3D TLC

3D TLC

3D TLC

3D TLC

Form Factor

2.5 in × 7mm

2.5 in × 7mm

2.5 in × 7mm

2.5 in × 7mm

Performance

Sequential Read (Max, MB/s), 128KB1

560

560

560

560

Sequential Write (Max, MB/s), 128KB1

540

540

540

540

Random Read (Max, IOPS), 4KB QD321

100,000

100,000

100,000

100,000

Random Write (Max, IOPS), 4KB QD321

90,000

90,000

90,000

90,000

Endurance/Reliability

Total Bytes Written (TB)

5600

2800

1400

700

Mean Time Between Failures (MTBF, hours)

1,800,000

1,800,000

1,800,000

1,800,000

Warranty, Limited (years)

5

5

5

5

Power Management

Active Power, Average (W)

5.5

5.5

5.5

5.5

Idle Power, Average (mW)

<130

<130

<130

<130

DevSleep (mW)

<5

<5

<5

<5

Environmental

Temperature, Operating Internal (°C)

0-70

0-70

0-70

0-70

Temperature, Nonoperating (°C)

-40 - 85

-40 - 85

-40 - 85

-40 - 85

Shock, Nonoperating: 0.5ms (Gs)

1500

1500

1500

1500

Physical

Height (mm/in, max)

7.10mm/0.249in

7.10mm/0.249in

7.10mm/0.249in

7.10mm/0.249in

Width (mm/in, max)

70.10mm/2.759in

70.10mm/2.759in

70.10mm/2.759in

70.10mm/2.759in

Depth (mm/in, max)

100.35mm/3.950in

100.35mm/3.950in

100.35mm/3.950in

100.35mm/3.950in

Weight (g/lb)

50g/0.110lb

50g/0.110lb

50g/0.110lb

50g/0.110lb

Bulk Pack Specifications

Carton Unit Quantity

10

10

10

10

Cartons Per Pallet/Layer

216 / 9

216 / 9

216 / 9

216 / 9

Special Features

TRIM

Yes

Yes

Yes

Yes

S.M.A.R.T.

Yes

Yes

Yes

Yes

Halogen Free

Yes

Yes

Yes

Yes

RoHS Compliance

Yes

Yes

Yes

Yes