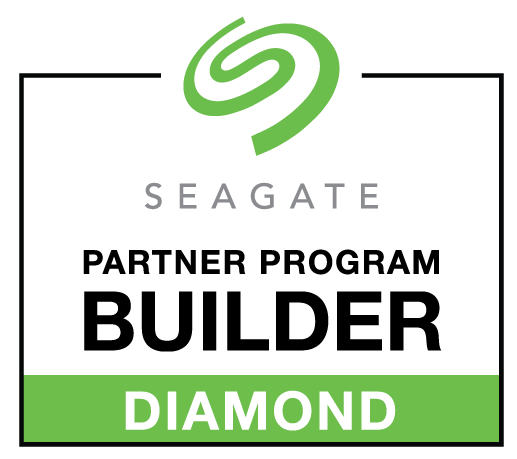 Seagate Expansion Solid State Drives (SSD)

ULTRA PORTABLE STORAGE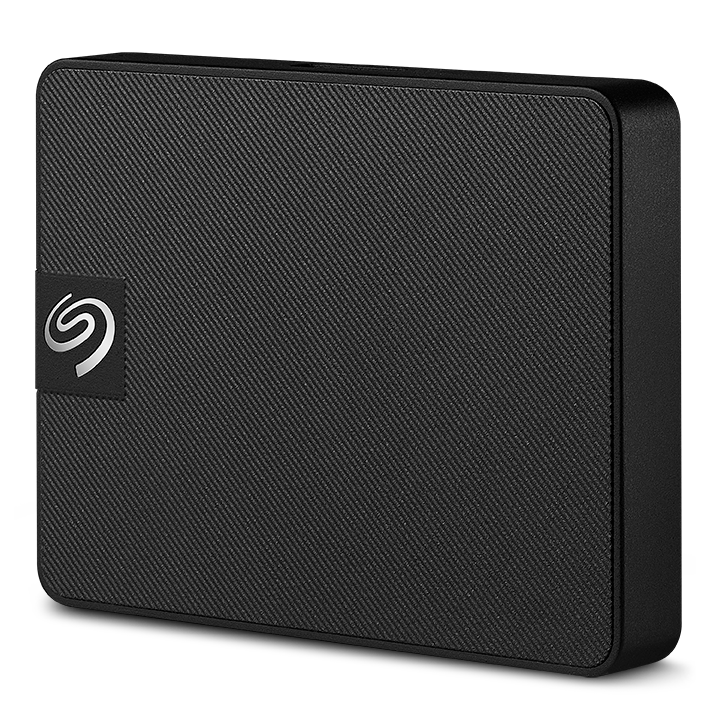 Seagate Products
Seagate Expansion SSD
Seagate® Expansion SSD - 500 GB
#STJD500400
Get a Quote!
Seagate® Expansion SSD - 1 TB
#STJD1000400
Get a Quote!
Overview:
A little speed. All you need.
Small, fast, and on-the-go ready, Seagate® Expansion SSD offers sleek USB 3.0 backup for your Windows® or Mac® computer. Ultra light, it slips in your bag practically unnoticed. Beyond easy, it makes transferring files a simple matter of drag, drop, done. Enjoy space of up to 1TB for storing loads of photos, and rapid performance for streaming stored videos directly to your computer.
Super compact, light, and small enough to fit in your front pocket without weighing it down
Easily drag and drop photos and videos to your drive. Even stream videos straight from the drive
Take advantage of SSD durability and transfer speeds up to 400MB/s
Works with Windows and Mac without the need to reformat. Reformatting is needed for use with Time Machine®
Enjoy long-term peace of mind with the included 3-year limited warranty
What's Included
Seagate® Expansion SSD
20 cm USB 3.0 cable
Quick start guide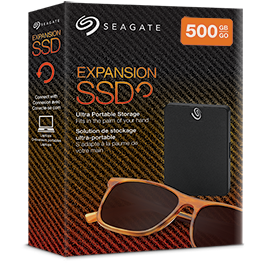 Features:
A Little Speed. All You Need.
Fast and ultra-small, Expansion SSD slips in your bag practically unnoticed, delivering sleek and easy external solid state backup for your laptop—just drag, drop, and you're done.
Go Small. Go Anywhere.
"Go big or go home" doesn't apply when toting around your files. After all, you've got places to go. This drive is smaller than your average external SSD so that you can fit it anywhere and high-capacity enough for a library of photos, videos, and more.
A Portable SSD for Photos and Videos
Busy days demand reliable durability. Not only is Expansion SSD ready, it's boosted by solid state performance reaching up to 400MB/s for seamless video streaming from your drive to your laptop and quick photo transfers.
Drag and Drop for Windows and Mac
Zero software, nothing to install, just simple drag-and-drop file transfers.1 Expansion SSD is ready out of the box and works with both Windows and Mac.2 Like we said, it's built for life on the go. So—let's go.
1 Purchase adapter separately for use with USB-C computers.
2 Reformatting may be required for use with Time Machine.
Specifications:
Retail Packaging
Product Dimensions
Box Dimensions
Master Carton Dimensions
Pallet Dimensions
Length (in/mm)
2.953in/75mm
5.748in/146mm
6.85in/174mm
47.992in/1219mm
Width (in/mm)
2.185in/55.5mm
4.114in/104.5mm
4.803in/122mm
40in/1016mm
Depth (in/mm)
0.394in/10mm
1.161in/29.5mm
4.291in/109mm
44.527in/1131mm
Weight (lb/kg)
0.143lb/0.065kg
0.289lb/0.131kg
1.42lb/0.644kg
869.856lb/394.56kg
Quantities
Boxes per Master Carton
4
Master Cartons per Pallet
360
Pallet Layers
8
System Requirements
System Requirements

Windows® 7 or higher, or Mac OS® X 10.12 or higher operating system1,2
Available SuperSpeed USB 3.0 port (required for USB 3.0 transfer speeds or backwards compatible with USB 2.0 ports at USB 2.0 transfer speeds)
1 Reformatting for use with Time Machine® may be required.
2 Compatibility may vary depending on user's hardware configuration and operating system.