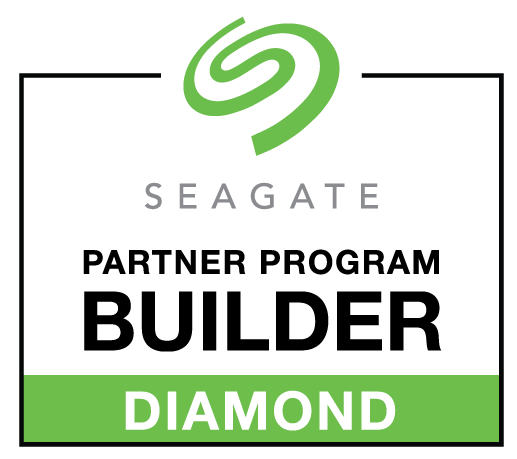 Seagate Exos 7E8 3.5-Inch Internal 512n SAS Enterprise Hard Drive

Perfect for mainstream bulk data storage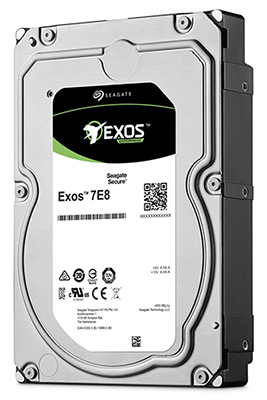 Seagate Products
Seagate Exos 7E8 3.5-Inch Enterprise Hard Drives - 512n SAS
Seagate Exos 7E8 3.5-Inch Enterprise Hard Drives - 512n SAS SED
Overview:
Trusted. Efficient. Versatile.
For everything Enterprise storage, there's Exos E—the safest and most powerful way to traverse the datasphere and harness its full potential. Always on and always working, the Exos E series of hard drives is loaded with advanced options for optimal performance, reliability, security and user-definable storage management. Built on generations of industry-defining innovation, Exos E is designed to work and perform consistently in enterprise-class workloads.
Enterprise Durability Within Reach
The Seagate Exos™ 7E8 enterprise hard drive confidently stores up to 8TB of data without sacrificing performance. The secure, high-capacity, high-performance drives are optimized for demanding enterprise bulk data applications.
Quickly access and store bulk-data with field-proven ninth-generation technology and dependably fast random performance in a standard and familiar 3.5-inch footprint.*
Up to 8TB capacity, SAS or SATA interface
Easy integration into replicated or RAID bulk storage systems
Supports enterprise-class nearline workloads of up 550TB/yr
Advanced Write Cache translates into the industry's best response times and the fastest data transfers
Seagate Secure™ capabilities ensure authentic and trusted products from a secure supply chain, available with hardware-based encryption (SED), Instant Secure Erase (ISE), TAA compliance and FIPS 140-2.
Best-Fit Applications
Hyperscale applications/cloud data centers
Massive scale-out data centers
OLTP and HPC applications
High-capacity density RAID storage
Mainstream enterprise external storage arrays
Distributed file systems, including Hadoop and Ceph
Enterprise backup and restore—D2D, virtual tape
Centralized surveillance
*Exos 7E8 is formerly known as Enterprise Capacity 3.5 HDD, version 5.0